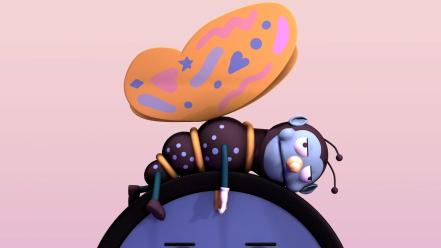 "Mister clockman
Can you hear me?
Are you there, are you here?
I don't really know.
I don't really know if I truly ever tried.
But now I am
Can you turn back,
And let me try
Again to be the person
That I needed to be..
I am wiser
than I once was
I just want to show myself as someone,
I just sit here and waste time on these meaningless trials of misery.
Mister clockman
Are you with me?
I don't know if it matters...
Maybe prayer is just another fancy term we use to describe the meaningless...
But sometimes it's all you have.
So
Mister clockman
I need you
to turn back time
and let me fix who I was
and let me be someone
and let me
help someone
and let me
try
to be the person that I once was
but instead,
I just sit here and
waste my time on these
meaningless
trials of endurance.
It's not my choice, Clearly I can't change it.
So I guess it's back to sleeping,
so
goodbye mister clockman,
and goodbye, mister life."
-A colony of deformed termites living in your basement
Community content is available under
CC-BY-SA
unless otherwise noted.